On this page I've included a list of links to other pet-related web sites I enjoy. From here you can also link to our banner swap page.

We feed our chins Mazuri pellets; you can order Mazuri pellets from the following Pet Supply store in Ontario. They will ship via Purolator. A 25lb bag costs just under $18 plus taxes & shipping, but well worth it.
Ren's Feed and Supply Ltd.
4002 Trafalgar Rd.
Oakville, ONT L6J 4Z2
Phone: (905) 257-4611
Fax: (905) 257-4614
We also feed our chins, Calf Manna supplement which is shipped in from B.C. through: Canadian Exotic pets (operated by Pam Snider who also is an excellent artist. You can commision paintings & drawings of your cherished pets from her as well as order chin supplies).


Click the book, to download a free e-book on chinchilla care, courtesy of Huggable Pets (Chin Breeder in the U.S.)
Timmins City Dog Pound; please open your hearts and homes to the wonderful pets that wait there to be loved and to love you! The site has other animal links as well.
Noaws; a Northern Ontario site listing pets for adoption.
Buddy Dogs located in Sudbury Ontario.
Open your heart to a pet in need,
And it will be filled with eternal love!
Give an animal a chance at happiness, adopt a pet.
Please make informed choices before adopting any animal. So you are sure you can give it a responsible, forever home.
Here is one of the most and best informative chinchilla sites I have ever found on the net, please check it out and learn about chins before deciding on purchasing a baby, thank you!
More links: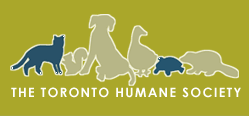 This link provides numerous links to Ontario pets for adoption

This link will bring you to a site that offers chin care info
Blue Moon Chinchillas is a member of Chins&Quills you can join too...the site offers chin info, and online chat for all chin lovers!

Click the link to be brought to our banner swap page! Banners are links to other chinchilla sites, and other pet (animal) oriented sites!
Goodbye...

Please come back again soon! :)